About the MUBS Leadership Centre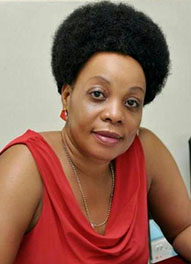 Dear Friends,
It is a pleasure to introduce to you the MUBS Leadership Centre. The Centre was established in 2007 as one of MUBS outreach Centres to focus on development of Leaders and best Leadership and governance practices. The Centre is guided by a strong board and committed Management that implements the strategic plan. The Centre has conducted a number of activities to achieve its set goals that include creating a database of world leaders, Research, Publication, short term Trainings, Mentoring programmes, Seminars and Conferences. I take the opportunity to thank all stake holders that have contributed to the milestones that the Centre is proud of today.
We continue to engage different target groups in our activities. We have engaged powerful organizations like Bank of Uganda, National Water and Sewerage Corporation in our training programmes. We have gone regional to train top administrative staff of COMESA at Lusaka Zambia.
Our seminar have discussed topical issues like, Lessons from the best, Challenges for African Leadership: Lessons from the life of Jawaharlal Nehru India's first prime minister, Kuan Yew a Benevolent Dictator- former Singapore prime Minister" , Decentralization its benefits challenges and the role of leaders, Corporate Governance the life blood of Organizations among others.  Our most recent conference under the theme "The poverty dilemma: The role of Leadership" was graced by His Excellence the Vice President of Uganda.
Despite the challenges of funding that may hinder our progress and the set standard we want to uphold, we are focusing on achieving our Vision "A centre for Research training developing leaders and best leadership and governance practices." We therefore invite the public to join us and enable us achieve our Mission. We recruit members and offer special packages for them. Please fill a form online or at our office and benefit from membership.
You can also visit details on our website to know more about us. What we do, what we have done and future plans.
Lead to serve
Vision of the Centre
A centre for research, training and development of best leadership and governance practices.
Mission of the Centre.
To develop leaders and best leadership and governance practices in the region.