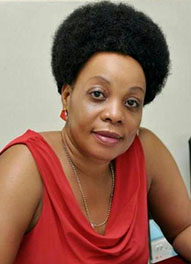 The MUBS Leadership Centre focuses on developing leaders and promoting best leadership and governance practices. The Centre has a strong Board and committed management that spearheads this role, not only in Uganda but in the region This is yet another remarkable year for the Leadership Centre. I take this opportunity to thank members, readers, sympathizers, friends who have contributed to the remarkable achievements we have made over time but most especially those of this year. I am honoured to lead the Centre through these achievements and I am encouraged with the progress we have made and we look forward to becoming a Centre of Choice for the matters to do with leadership and governance We had our quarterly seminars that attracted a lot of interest and this year the seminars focused on Africa but most important was Gadaffi. Members requested for discussion of the Gadaffi's events in most of the evaluations. The other seminar was on the world's 1 citizen Nelson Mandela and another about the Role of the International Criminal Court in the area of Africa. These were concerns of leadership at the African level On research we were constrained by resources, nonetheless some work was done. We continued to systematically document world leaders so that we could learn from those who had created an impact on this world. We conducted several trainings for different target groups and we concluded our year with our 3 Annual International Leadership Conference that was graced by the Prime Minister of the Rep. of Uganda. Rt. Hon Amama Mbabazi Our challenge now is to continue providing extraordinary services against scarce resources. We need funds for research and to establish our home. Therefore we must continue to devise strategies that will uphold our set standards and ensuring full attainment of all our objectives With the continued support of MUBS Management we have confidence in achieving our plans that will enable us to become A Centre known for Research, training, development of leaders and best leadership and governance practices.
Vision of the Centre
A centre for research, training and development of best leadership and governance practices.
Mission of the Centre.
To develop leaders and best leadership and governance practices in the region.